Tekoa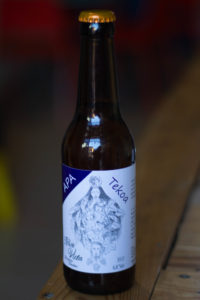 It is in Colorado, at the foot of the Rocky Mountains, that the brewmaster have found the inspiration to offer you this "TEKOA" (Magnific in Cheerokee), a blonde beer with a strong hopping flavor, which has its roots in the best American Pale Ales .
Alc : 6.8 % – Style: American Pale Ale (APA)
Kashina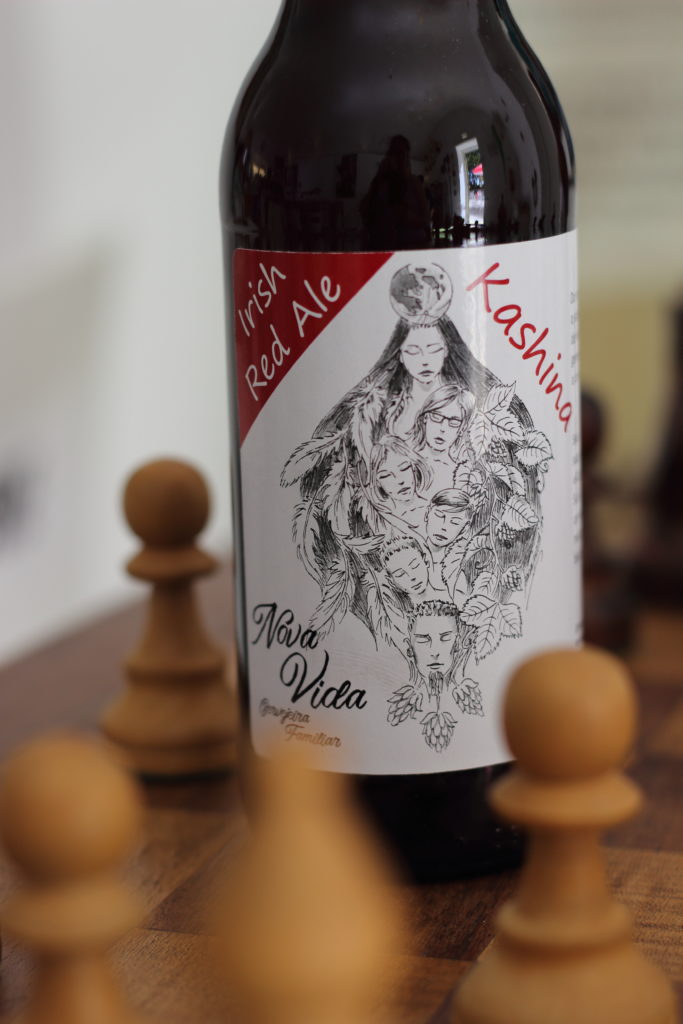 Yours brewmasters have tapped into their Celtic roots to develop this "Kashina" (the sacred dancer). Its deep red color supports a soft, malty-flavored beer with caramel, biscuit and cereal flavors.
Alc: 4.5% – Style : Irish Red Ale
Eyota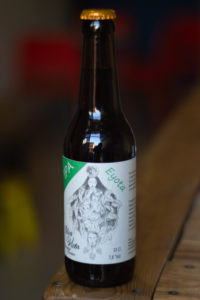 IPA was originally an English beer. Although it has a native American name, this "Eyota" (the improvement) is firmly focused on this European origin.
Bitter and full of hops, but without abandoning the malted side, it will seduce the most demanding of IPA lovers.
Alc: 7,8% – Style : India Pale Ale (IPA)
Tia Anica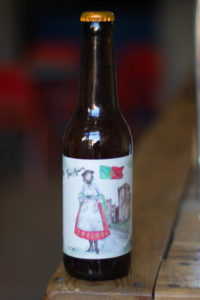 This beer is born in Loulé, just like me…
In memory of this essential song that my grandmother sang to me, symbol of our roots.
Alc: 4,2% – Style: Portuguese Pale Ale
La Quinta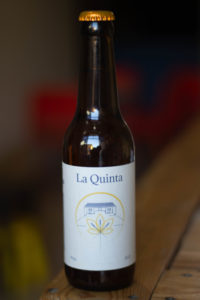 This beer was born from a great friendship. It was at La Quinta, an oasis of calm and well-being in Loulé, that Thomas Sermain and Guillaume de Galembert met.
The master brewer and the owner of the guest house imagined this resolutely Portuguese Belgian-style beer which represents the lifestyle choice they have made.
The magic ingredient? The Laurel, symbol of Loulé, porque Louro é!
Alc: 7% – Style: Belge au laurier
Barley Wine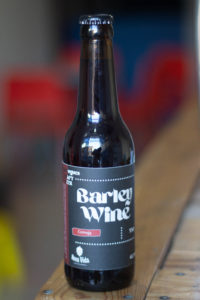 This exceptional low-carbon beer borrows its high alcohol content, woody oak flavors and fruity complexity from wine. Its maturation of more than a year gives it its powerful and elegant character.
Alc: 12,5% – Style: Barley Wine
Flanders Hero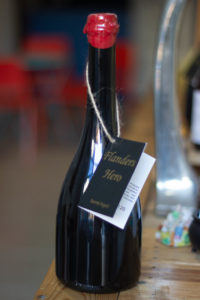 Flanders Hero" was aged in Portuguese red wine barrels made from French oak for six months.
This Flanders Ale is the perfect meeting of time, know-how and friendship.
Alc: 5,7% – Style: Flander Hero
Because the Nova Vida brewery is always innovating, come back and see what's new on this page, at the brewery and our partners!